Beer drinking in Britain dates back to Roman times and has been a standard feature of daily life since the Middle Ages. Our old towns and cities are still defined by the maltings where barley was left to germinate, the kilns where the grain was roasted, and the breweries where hops were added to the wort before fermentation. Not to mention the inns, taverns and pubs where the stuff was drunk.
Along the way, though, we almost lost it. The breweries became luxury flats, the pubs closed or turned into big screen sports venues serving Jager Bombs, and the 10-pack of supermarket lager replaced the round of drinks in the local as austerity continued to bite.
Then something happened. Within the last 10 years, a beer revolution has seen micro-breweries spring up all over the country, to the point where there are now more than 1,200 breweries nationwide producing 6,000+ ales. Dorset is fully part of that renaissance. Look out for the following next time it's your round…
Jennifer from Southbourne Ales
SOUTHBOURNE ALES
Formerly at Ringwood Brewery and Town Mill Brewery in Lyme Regis, Jennifer Tingay struck out on her own to launch Southbourne Ales in 2013. You'll recognise the award-winning labels, but might soon become even more familiar with the range of eight ales, stouts and bitters. Sunbather Red Ale won first prize in the 2015 The Label of the Year awards and Stroller is an International Brewing Awards silver medallist. The next plan is to open Bournemouth's only brewery on the site of the former Bumbles Nightclub on Poole Hill. Read more here
Another small brewery, launched in 2014, that understands the importance of building a distinctive brand. John Lavers quit the corporate world to launch Piddle Brewery with his business partner Ian Siddall in Piddlehinton near Dorchester. They overhauled the brewing process to produce consistent quality, and now brew four cask and four seasonal ales, as well as ciders. It's a fun, irreverent brand with a distinctive Dorset character. Look out for partnerships and events with local chefs and restaurants. Read more here
Founded in 1996 by Giles Smeath, The Dorset Brewing Company launched a modern brewhouse in 2011 in Dorchester capable of pumping out 1.5 million pints a year. You'll find the Jurassic Coast brands such as Yachtsman, Durdle Door and Chesil around Dorchester and Weymouth, as well as further afield. Six new limited edition ales are introduced in 2016. Read more here
Launched in 2012 in Winterborne Kingston, Sunny Republic claims to have the most advanced brewing equipment in Britain, but is based on the site of two restored Georgian grain barns. They produce nine ales including Beach Blonde pale ale and a stout porter. Read more here
Used to be called the Town Mills Brewery, before becoming Lyme Regis Brewery in 2010. Produces five regular and several seasonal ales, including the excellent Cobb Bitter. All have won Taste of the West awards.
Read more here
OK, it's actually in Poole, but has surged from a one-barrel brewplant in 2012 to producing more than 1,788 pints a week. A total of five beers, stouts and porters, including Bournemouth Best and Wessex Wobble.
Read more here
A family-owned independent brewery in Wareham, using malts from Warminster Maltings, one of the few remaining floor maltings in the UK. Produces four cask ales.
Read more here
One of the exceptions to the micro-brewery trend. Founded in 1777, Hall & Woodhouse has been run by seven generations of the Woodhouse family in Blandford St. Mary. Runs more than 200 pubs across the South West and produces the high-profile Badger label, including the excellent Tangle Foot.
Read more here
Another Dorset institution, this time from the brewery in Bridport. Brewing since 1794, now producing five cask and bottled ales. Given their distribution capability, you'll find their beers across the West Country.
Read more here
Launched by Scott Wayland in 2007, Sixpenny moved to Sixpenny Handley in Dorset two years later with a 2.5-barrel plant. Produces four year-round ales using Maris Otter barley, including 6D Best and Sam Fm ale, as well as five seasonal beers. Named 2015 Taste of Dorset Best Brewer, but probably best known for the on-site Sixpenny Tap, one of the smallest pubs in the UK with room for just 17 patrons. Plans to move to Cranborne to upgrade to a 20-barrel plant.
Read more here
Brewing in Cerne Abbas goes back to the 10
th
century, courtesy of the Cerne Abbey monks. In 2014, Vic Irvine and Jodie Moore, self-taught brewers, gave the industry a reboot. Under the tutelage of Rob Martin from Piddle, and with the help of the finest North Dorset water, Cerne Abbas produces nine cask and bottle ales. Already a Taste of Dorset brewery finalist, Cerne Abbas achieved plenty of coverage recently when their beer was served in the Houses of Parliament bar – with the modesty of the Cerne Abbas giant on the label protected with a fig leaf.
Read more here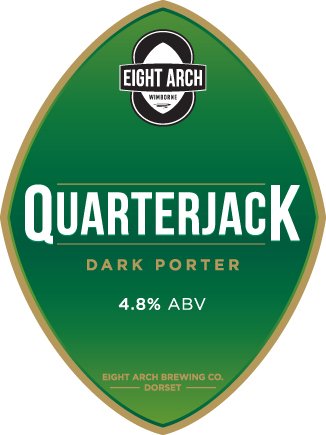 Another local brewery reviving a tradition, this time in Wimborne. The five-barrel brewery produces four ales and porters, and was a Gold winner in SIBA South West 2016. Started by Steve Farrell in 2015 and now brewing three times a fortnight.
Read more here
As always, if you'd like to recommend a beer or just pipe up with a comment, please leave your message below…